Message from the President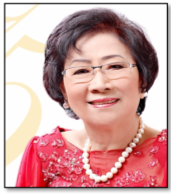 I welcome you to the 1ST user-friendly website of Rural Bank of Dulag (Leyte), Inc. (RBDI). This website represents that the Bank looks into the current trends where technology becomes an essential gizmo to improved efficiency and better customer service.
After 33 years in the financial sector, the website of the Rural Bank of Dulag (Leyte), Inc. has been made possible and it would not have been a reality without continued patronage. In this regard, I would like to thank each one for their valued support in helping RBDI evolve into what it has become today.
We offer this site as a virtual community where users can interact. Through this site we offer our company information and give the public a favorable impression, and we get to know what our customers want and they get to know what we can provide.
We thus invite you to visit and browse our site to get to know us and our services more.